Are you stuck with YouTube Music not Autoplaying?
You're not alone! You wouldn't believe how many people encounter this issue daily and have even gotten to the point of canceling their subscriptions because of it.
I can only imagine how frustrating it must be for you to have this happen. Especially if you're spending a hefty sum on a Premium membership.
But don't worry, we're here to help you figure things out.
Below, you will find a list of 6 simple things you can check to get everything back up and running. I'm sure one of them will hit the nail on the head.
These are:
Check YouTube Music's servers
Update your app
Update your browser
Clear the cache
Disable Muted Playback (Android)
Disable Adblocking extensions (Chrome)
Read on to stop stressing and start Autoplaying!
#1 Check YouTube Music's Servers
The first thing I want us to take a look at is the status of the platform's servers.
As you probably know, these are responsible for storing important data and providing millions of YouTube Music subscribers with the service they expect for what they're paying.
Given how important they are, most streaming companies have put a lot of effort into designing them to be as resilient as possible. However, even with all the modern technological advancements available, making them fail-proof is something they've yet to achieve.
Now, I'm not saying they'll break just for looking at them, but apparently unimportant things, such as a bug in their coding, a malfunctioning hard drive, or even minor hacking could prove disastrous and impact the platform's functionality greatly.
So, before placing the blame on your browser or your mobile device, let's make sure the service is up and running.
Solution: This might surprise you, but you can check the real-time status of your favorite platforms' servers in a matter of seconds.
Here's how:
Open Google, and type "Is YouTube Music Down?", then hit Enter to search your query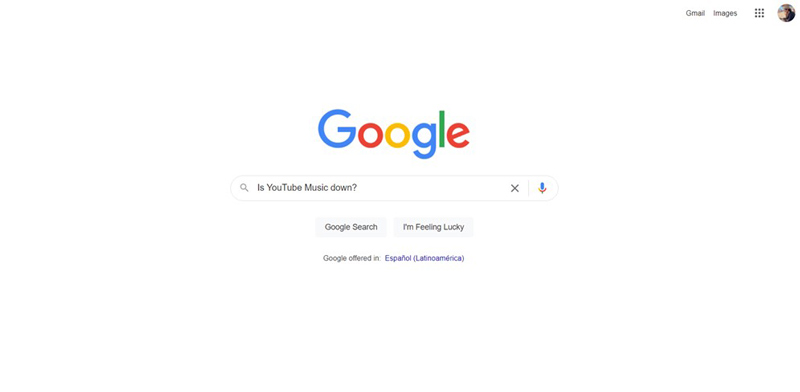 Once you've entered the webpage, you'll see a bunch of data, and a large graph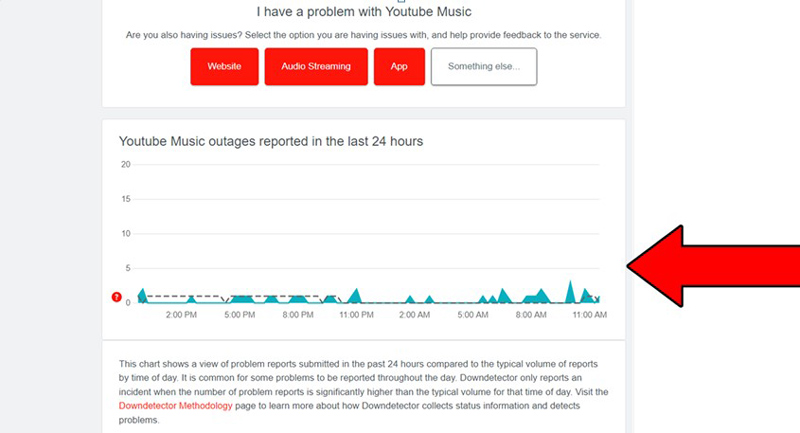 The higher the spikes, the more likely you are to be experiencing issues
Unfortunately, if the platform's servers are, in fact, down, your hands are tied.
However, I wouldn't worry too much about it. The IT department at YouTube Music is highly capable, and to our knowledge, there has never been an instance where the service wasn't fully restored within 24 hours.
#2 Update Your App
Next, I want to make sure that your YouTube Music app is up to date.
You might think that keeping your favorite apps slightly outdated is not a big deal. And while no one will come to your home and arrest you for it, it can definitely cause some technical difficulties as time passes.
You see, app developers try to keep as much backward compatibility as they can, but it's not always entirely possible. Using an older app version of the platform on a fully-updated streaming system or mobile device could explain why YouTube Music is not Autplaying.
Most of the time you won't need to worry about this, as updates are configured to be installed automatically. However, in certain cases, network interruptions or background process crashes might get in the way of this and leave the pending download stuck in Limbo.
In that scenario, you'll have to go in and manually get the latest software version.
Solution: Doing this may sound challenging, but it's actually very simple. Here's what you have to do:
For IOS devices:
Open "App Store"
Locate your profile button in the upper right corner of the screen, and tap on it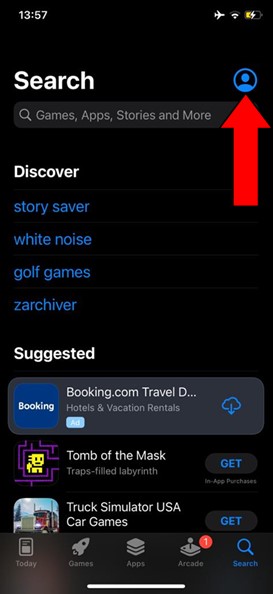 Find the "Update All" button. This should Update HBO Max if there's a newer version available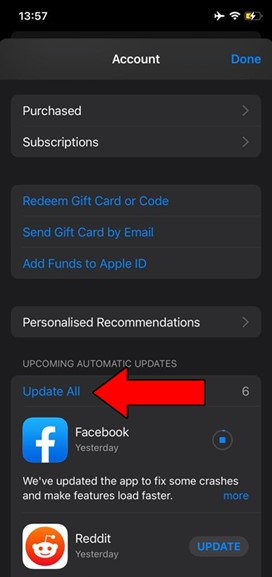 For Android devices:
Go to Play Store and click on your profile, located in the upper-right corner of your screen
Select "Manage apps & device"
If you just want to update YouTube Music, select it and update it individually
If you want to update all pending apps, select "Update All"
Wait for the updating process to be completed
If you're prompted with a notification asking for your permission to install the updates, simply tap on "Agree".
#3 Update Your Browser
Ok, we're making great progress, but we're not quite there yet.
If you're someone who enjoys streaming your favorite music on your computer rather than on your phone, you might be interested in learning that, just as it happens with your mobile devices, keeping your main browser fully updated is crucial.
Again, most of the time you won't have to worry about this, but if anything goes wrong during updating, your intervention will be required.
Solution: Manually updating your favorite browser should be as simple as updating your mobile devices, if not more so.
The process might vary between different browsers, but the broad strokes should be fairly similar for all of them. I'll use Google Chrome as an example to give you a general idea.
Here's what you have to do:
Open the browser
Click on the three vertical dots in the upper-right corner of the screen
Select "Help" from the dropdown menu
Select "About Google Chrome"
If your browser is outdated, an automatic updating process will begin
Once it has been completed, you'll be asked to relaunch the browser (I'm not being asked because my browser's already updated to the latest version)
Click on the Relaunch button
#4 Clear the Cache
Moving on, let's take a look at your cache.
What on Earth is that, you ask? What a great question!
Your apps' cache is where a lot of important information, such as images, videos, preset configurations, and sometimes even login credentials are stored. Keeping this data handy allows your favorite software to load much quicker on startup and provides you with a more enjoyable experience.
More often than not, keeping your cache untouched will be more beneficial than harmful. However, on certain occasions, it could also be the reason why YouTube Music is not Autoplaying.
In that scenario, your best bet will be to clear it.
Solution: I know this sounds intimidating and excessively technical, but trust me, clearing your cache is much simpler than it sounds.
Here's what to do:
On your device, go to "Settings"
From the new menu, select "Apps" again
Find YouTube Music and select it
Find "Storage" on the menu
Select "Clear Cache" from the available options
This is completely optional, but you might want to write these steps down, as clearing your cache frequently will save you a lot of trouble in the future.
#5 Disable Muted Playback (Android)
If none of the solutions above have worked, let's try disabling muted playback.
This feature was implemented by YouTube to allow users to hover over muted videos and watch with closed captions activated.
The purpose of this is to improve user experience and allow people to get an insightful perspective of a video they might be interested in so they can decide whether they want to watch it or not.
And while most of the time it works wonders and saves people considerable amounts of time, it could also be the reason why YouTube Music is not Autoplaying.
Solution: Disabling this feature is very simple. Here's what you have to do:
Open the YouTube app (not YouTube Music) and tap on your profile, located in the upper-right corner of the screen
From the menu, select "Settings"
Locate "Muted playback in feeds", tap on it, and select "off"
All done, you should now be able to enjoy Autoplay without further interruptions.
#6 Disable AdBlocking Extensions (Chrome)
Lastly, let's try disabling adblocking extensions on Google Chrome.
These have been implemented to make your browsing experience more enjoyable, as, with every passing day, websites have more and more ads that can quickly become annoying.
As their name suggests, most of the time these extensions will block incoming ads and allow you to browse undisturbed. However, sometimes they could also get in the way of your apps and cause YouTube Music to not Autoplay.
Does this mean that your only option is to disable it and be at the mercy of thousands of pop-up ads from now on? Absolutely not! You can add the YouTube app/site as an exception.
Solution: Here's what you have to do:
Launch Google Chrome and go to "Settings"
On the left side of the screen, select "Privacy and security"
From the new menu, select "Site settings"
Scroll down to "Additional content settings" and select "Ads"
From the new window, select "All sites can show any ads to you"
After doing this, try Autoplaying YouTube Music and see if the problem was resolved. If it was, go back to Chrome's add settings and switch back to "Block ads on sites that show intrusive or misleading ads".
And since I promised we'd add YouTube & YouTube music as an exception, here's how you can do that
Go to either site on Chrome, click on the padlock icon next to the search bar, and select "Site settings" from the dropdown menu
On the new window, scroll down to "Ads", and select "Allow" from the dropdown menu
Now YouTube Music is allowed to use Autoplay and show you certain ads, while other pop-ups from sketchy websites will remain blocked.
The best of both worlds!
Conclusion
AutoPlay is one of the best features both YouTube and YouTube Music have to offer. Being unable to take advantage of an option this simple can quickly become frustrating. Especially if you're paying a monthly subscription.
What a disaster!
Luckily, as I hope you've learned in this piece, addressing most of the causes behind this issue is fairly simple and rarely ever time-consuming. More often than not, creating exceptions for your browser's adblocker and double-checking that the platform's servers are not down, should do the trick.
Thank you so much for sticking with me all the way to the end. If you found this article helpful, you'll be glad to know that we upload new content weekly. Make sure to check out our other wonderful resources below and become a Tech Detective yourself! I wish you all the best.