Did you open Duolingo only to see that you lost a bunch of progress?
I'm very sorry to hear that! I can only imagine how frustrated and concerned you must feel right now. Just the thought of losing so many hours of hard work is unbearable.
This platform is based on progress and consistency, and it often rewards those who stick to their daily sessions. It's really unfair that you might have to do it all over again.
But don't worry, that probably won't be the case. I have some answers for you that might help you feel at ease. Below, I've prepared a list of many reasons why this could be happening and what you can do to address each one.
The 5 main reasons why you seem to have lost a bunch of progress on Duolingo are:
Read on to recover your hard work!
#1 Duolingo's Servers Are Down
First, let's make sure that the platform's servers are ok.
If you're familiar with this concept, feel free to move on to the solution. But if this is your first time reading about it, let me give you a quick explanation.
Servers are huge towers of tech equipment that live in many companies' HQ. They're in charge of backing up data in the cloud and managing user traffic so that millions of people can use a platform at the same time without issues.
Thanks to IT engineers, modern servers are much more resilient and smart than their predecessors. But even with all the advancements in their design, there are still some things that can make them fail.
Coding bugs, overheating, short circuits or even black-hat hackers trying to break in and steal information can cause servers to crash. This can make it look like you lost a bunch of progress on Duolingo as some lessons might be greyed out, or disappear altogether.
Some additional signs of this are sound failure, and being unable to sign in to your account. So keep your peepers open for anything suspicious.
Solution: The best way to tell whether this is the source of your concern is by checking the live status of the platform's servers.
Here's how you can do this in a matter of seconds:
Open the search engine and type "Is Duolingo Down?", then hit Enter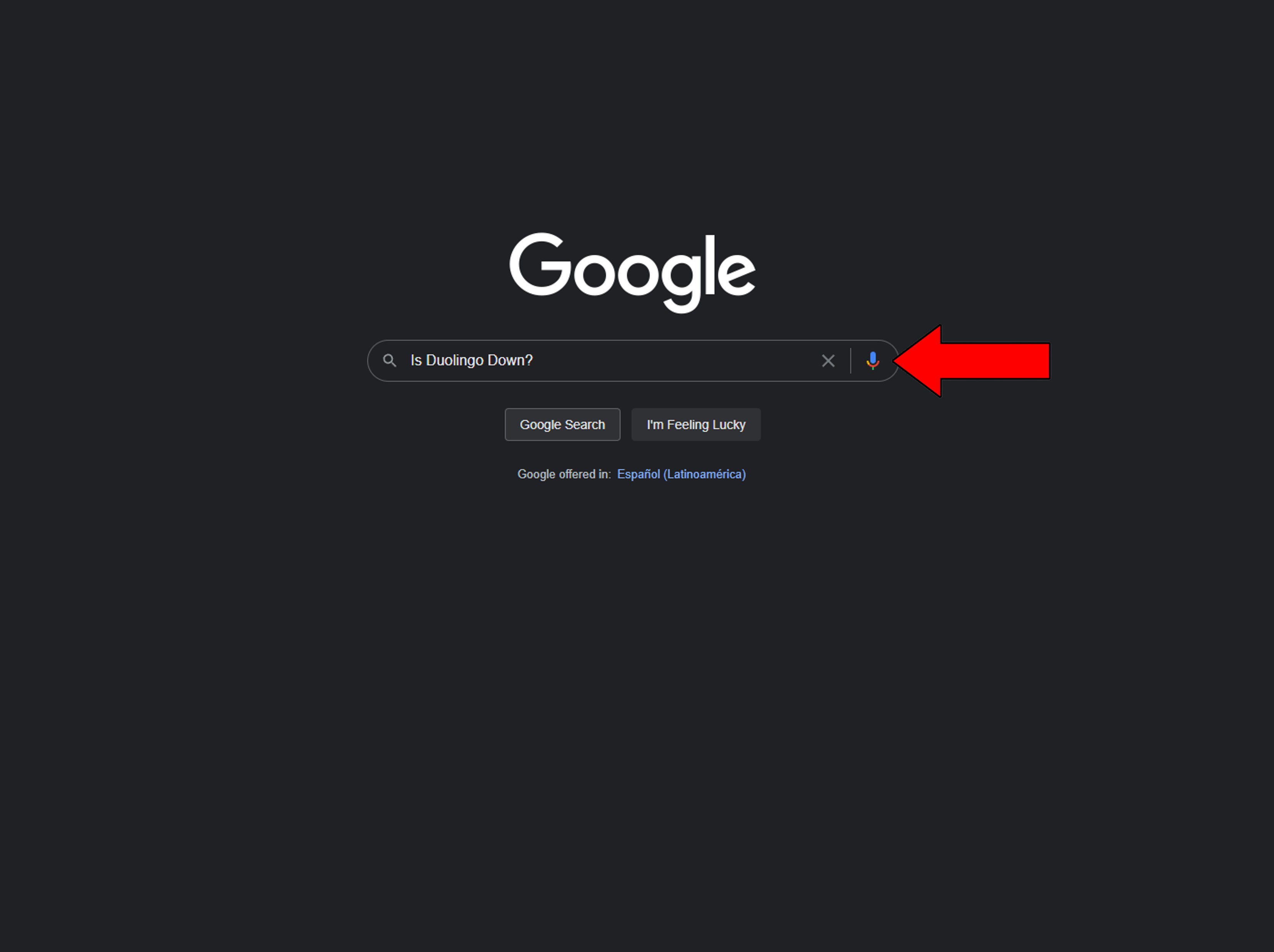 Locate "Downdetector" on the search results, and click on it (or click on this link: https://downdetector.com/status/duolingo/)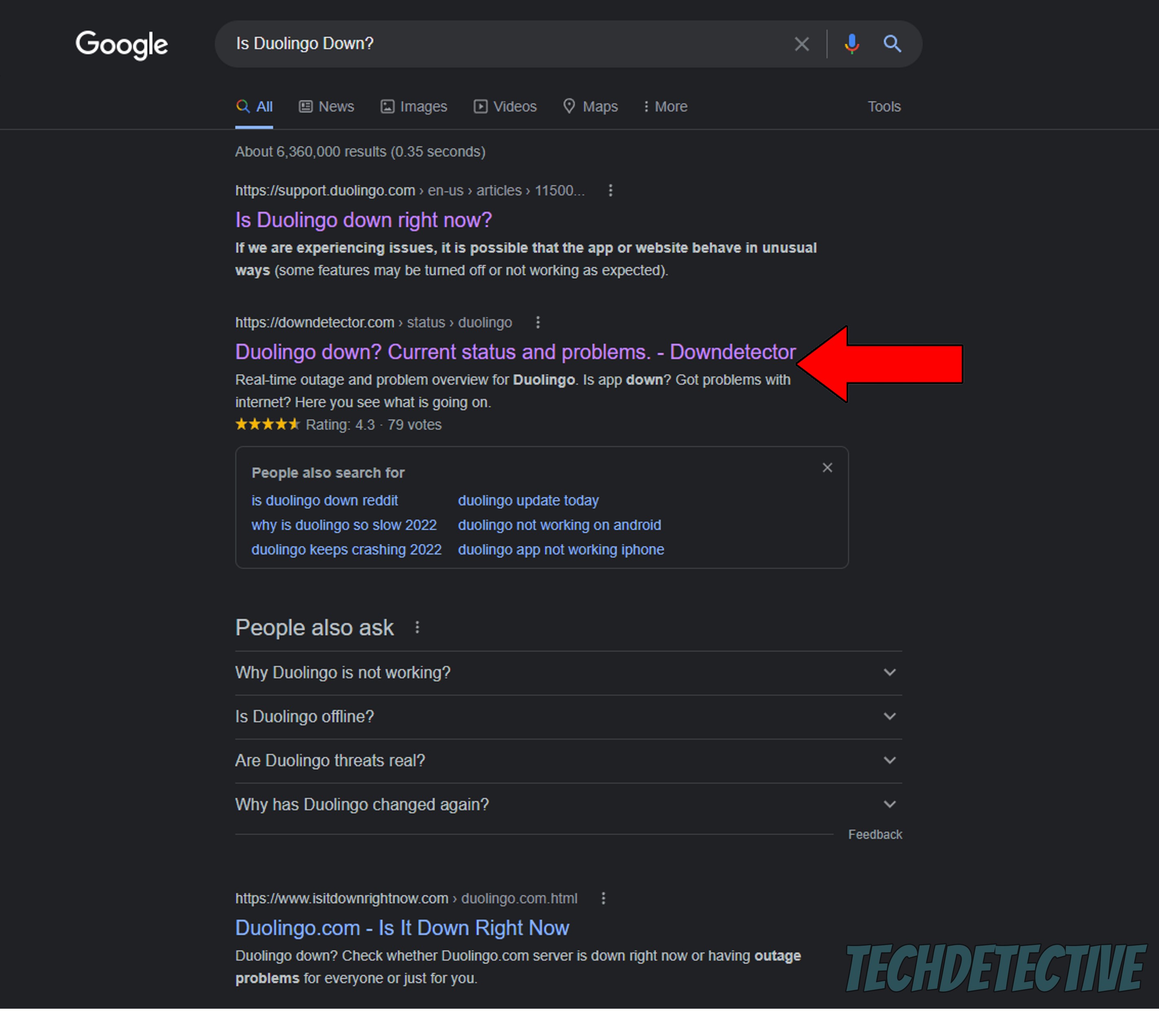 Once you've entered the webpage, you'll see a bunch of data, and a large graph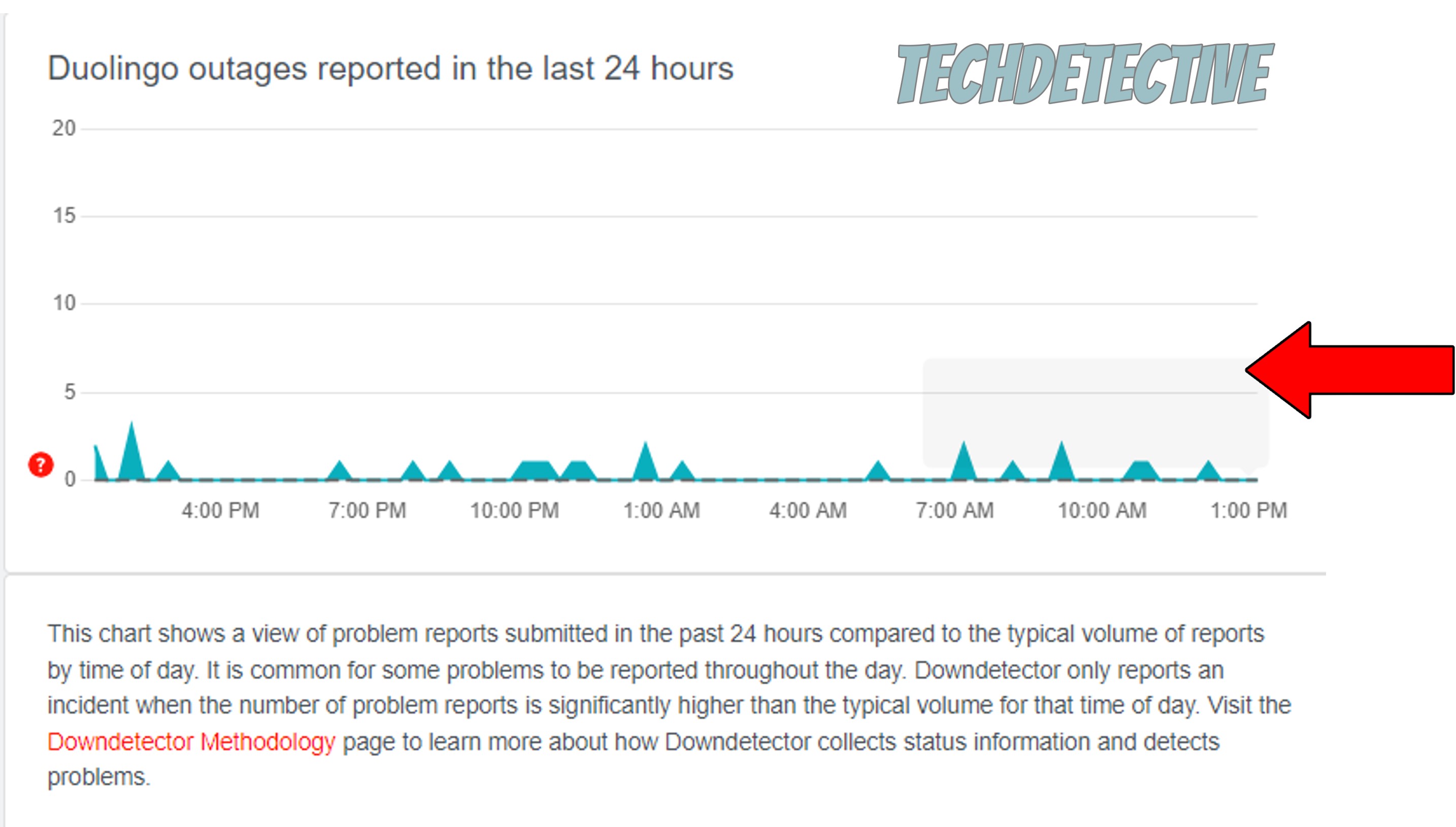 As opposed to other online services, Duolingo rarely ever has server failure. But if you spot tall spikes in the graph above when you visit the Downdetector website, it's bad news, as several users are reporting issues.
In this scenario, there's not much you can do except waiting. But don't worry, these kinds of things are any IT department's daily bread, so everything should be back to normal in no time.
#2 The Platform's Cache Is Corrupted
Next, let's make sure that Duolingo's cache is not acting up.
As I said earlier, if you're already well-versed in Tech terminology, please feel free to move on to the solution. But if not, read on, as I'd like to give you a quick explanation of what an app's cache is.
In a nutshell, this is where vital information is stored. Within an app's cache, you can find audio, animations, lesson plans, and user credentials. Keeping all this data readily available helps Duolingo load significantly faster when you launch it, which can save a busy day precious minutes.
In most cases, you're better off not touching your apps' cache. But sometimes a file stored within it can become corrupted and give you a hard time. In fact, a situation of this sort could trick you into thinking that you just lost a bunch of progress on Duolingo, when in reality, you just need to clear the cache.
Solution: Here's how you can easily do this:
On your device, go to "Settings"
Select "Apps"
From the new menu, select "Apps" again
Find Duolingo and select it
Find "Storage" on the menu
Select "Clear Cache" from the available options
#3 Your App Was Updated Successfully
Now, let's talk a little about updates and why they might make you think you've lost a bunch of progress on Duolingo.
As a learning platform, this service is constantly improving its lessons and adding new ways to teach you the language you have selected. Whether it's 1-1 classes or one of the latest releases, such as "Duolingo Stories", updates always come packed with useful tools and features.
If you have automatic updating activated, there's a good chance that every time a new release is available, you'll have it installed on your devices without you even noticing. Oftentimes, these include expansions to the courses you're already learning from, adding more levels ahead of where you currently are.
This could create the illusion that you lost a bunch of progress, but in reality, you didn't. You're still where you were before closing the app the day before, the road ahead is simply longer now that you've updated.
Solution: To confirm or rule this out as the source of the "problem", you'll have to check your devices' pending updates and see if Duolingo is on the list.
For iOS:
Open "App Store"
Locate your profile button in the upper right corner of the screen, and tap on it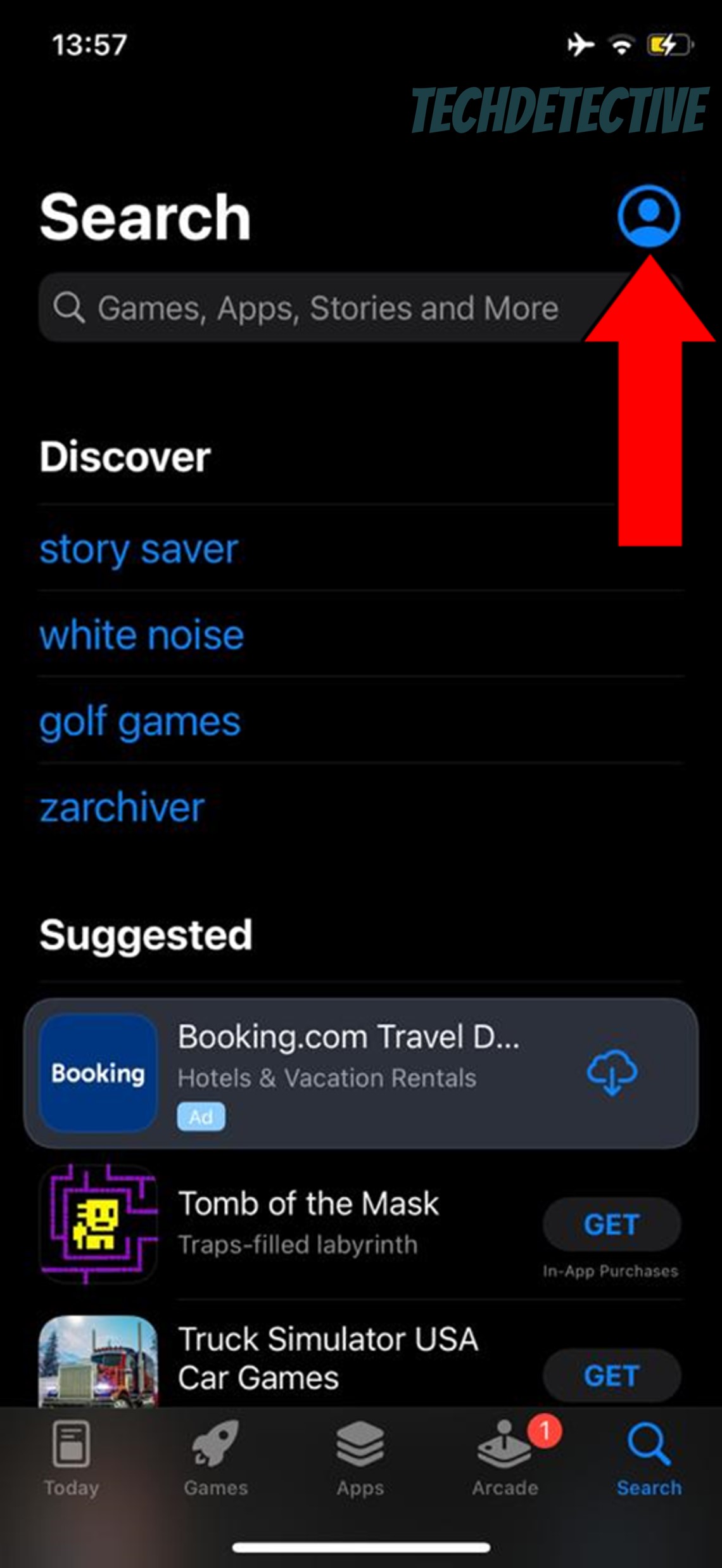 Find the "Update All" button and look for Duolingo in the list beneath it. If you can't find it, then you already have the latest version of the platform installed, which would explain the changes you're noticing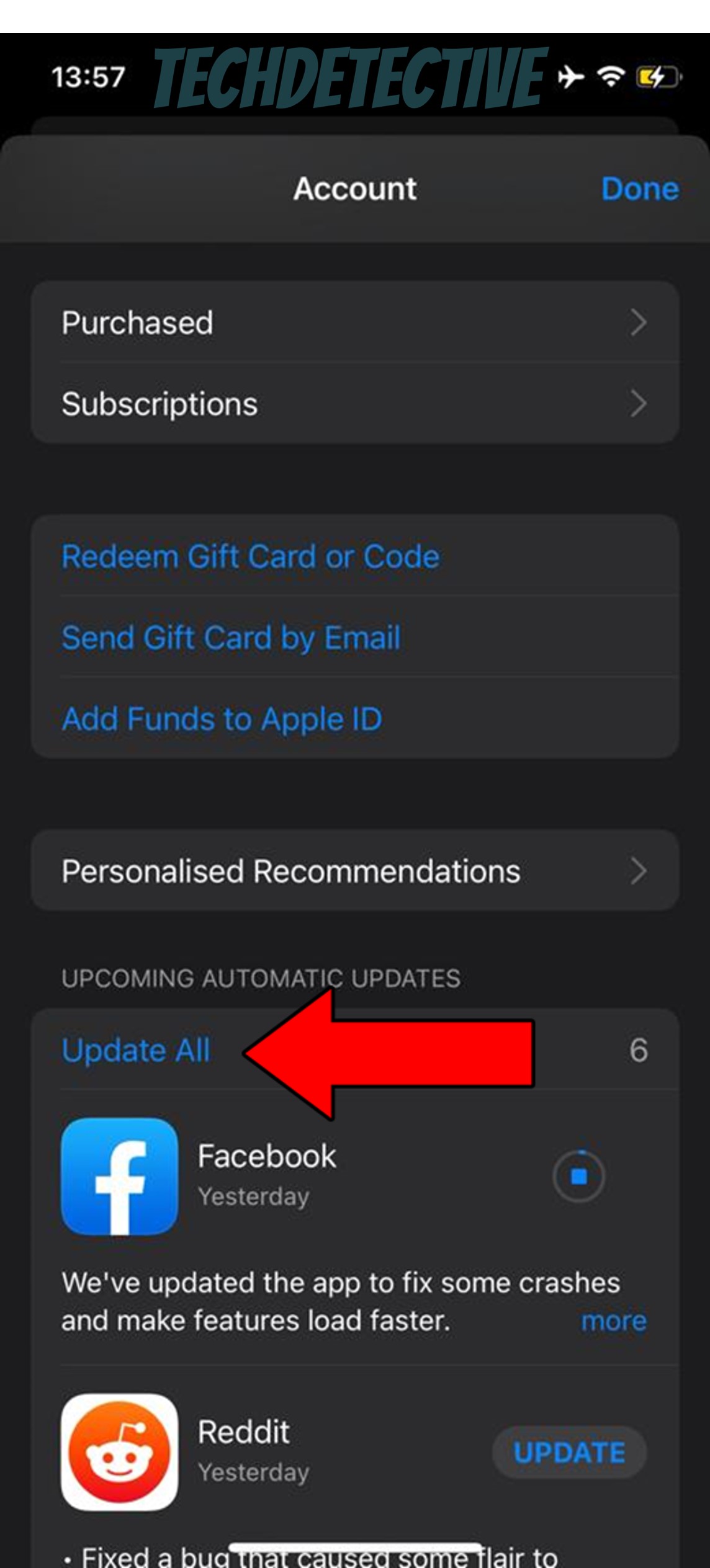 For Android:
Go to Play Store and click on your profile, located in the upper-right corner of your screen
Select "Manage apps & device"
Look for Duolingo in the list of apps pending an update. If you can't find it, then you already have the latest version installed
#4 Your Device Needs Updating
Moving on, let's make sure your devices are up-to-date.
As I mentioned earlier, a recent Duolingo update could explain why it looks like you lost a bunch of progress. But there's also a chance that your course has not been expanded, and the apparent issue can be blamed on an outdated studying device.
How so? Let me explain.
You see, newer app versions are always created with the latest device operating system in mind. This means that older software versions of your phone or PC might not get along with fully updated apps. And while this might not sound too concerning, it can be the source of many technical difficulties down the line.
Your best bet to get things back to normal is to make sure you're always working with the latest operating system.
Solution: Here's how you can check this and install the latest version in case you don't have it yet:
iPhone and iPad:
Open the Settings menu and tap on "General".
Tap on "Software Update".
Select "Install now".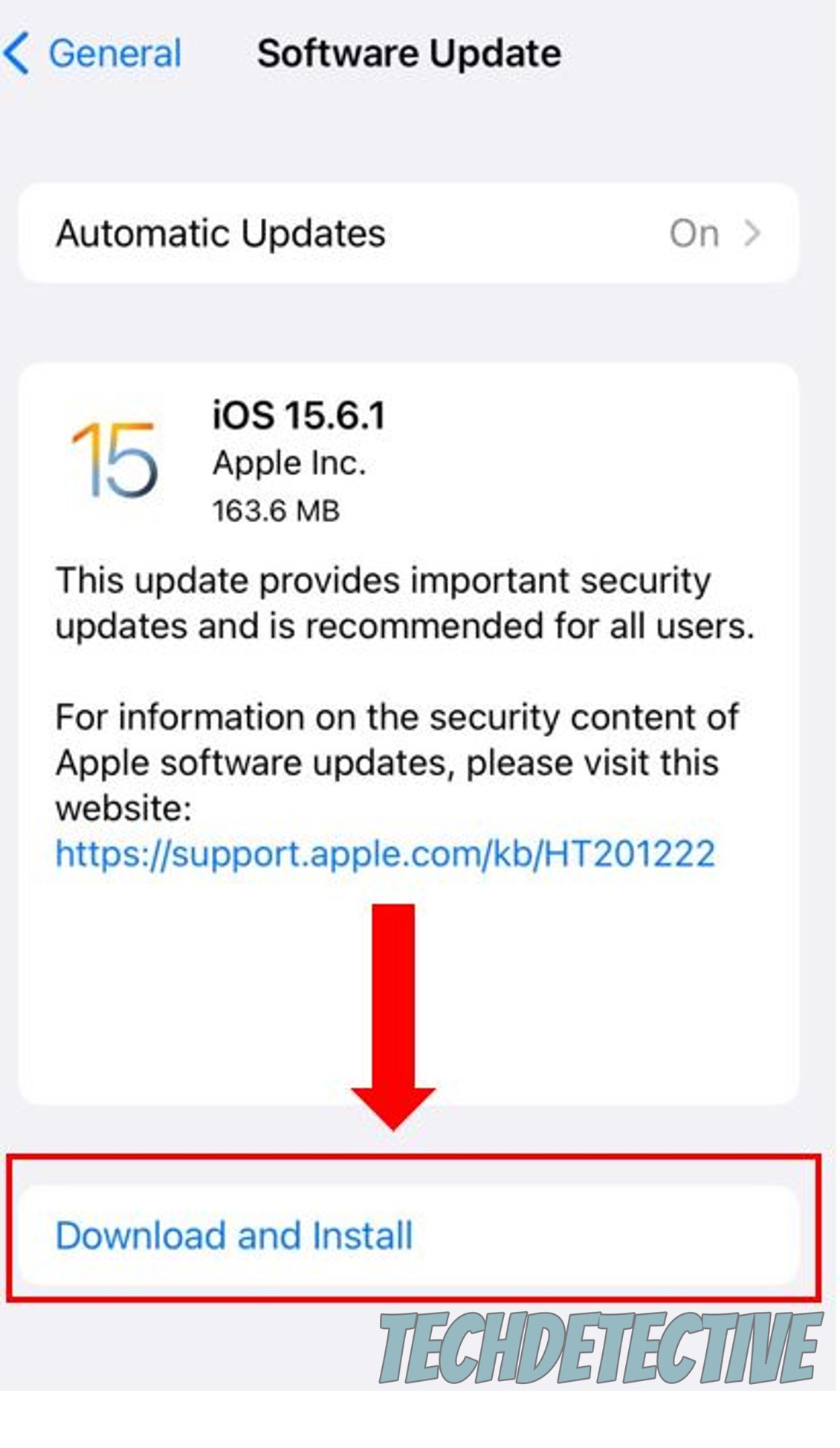 Android:
Open Settings and tap on "System".
Choose "System Update"
Install the latest version.
Windows PC:
Go to Settings and click on "Update & Security".
Select "Windows Update".
Click on "Check for Updates" to start updating your device.
Mac:
Click on the Apple icon at the top of your screen.
Select "System Preferences".
Click on "Software Update". Then, select "Update Now".
#5 You Need to Restart Duolingo
Finally, let's try something very simple, yet extremely effective – relaunching the platform.
Sometimes, this is all it takes to get things back to normal when it seems like you lost a bunch of progress on Duolingo. And the reason behind it is fairly simple.
Whenever we use our favorite apps/devices, there are thousands of background processes that need to run at the same time in order for them to work. In most cases, this happens normally, and we don't even notice it. But now and then, bugs or corrupted files can interrupt these processes and cause a world of trouble.
By closing and relaunching Duolingo, you'll be giving the app a chance to reload essential resources and patch up anything that needs attention.
Conclusion
That about covers it!
Suddenly losing the progress you've worked so hard to make can be very discouraging and put a stop to your language learning plans. This is often what causes people to give up and uninstall Duolingo in frustration.
But this doesn't have to be you.
I hope this piece has helped you see that, in some cases, you haven't actually lost anything, but gained a lot instead. And even if the course you're on has not been expanded, simple fixes, like clearing the app's cache and making sure that your devices are operating on their latest version can go a long way.
Thank you so much for sticking with me all the way to the end. If this article piqued your interest and proved useful to you, it'll make you very happy to know that we upload new content every week. While we work on our latest release, please check out our other resources below to become a Tech Detective yourself!
Have a great week.