Is being unable to log into Nike Training Club ruining your workout?
I'm very sorry to hear that! This problem affects thousands of fitness enthusiasts every day, leaving them stranded with regular exercise routines and a so-so experience.
Getting the motivation to work out is hard enough without encountering issues with your favorite training platform, so I can only imagine how frustrating this must be for you.
But don't worry, you came to the right place for answers. Below, you'll find a list of some useful tips that can help you solve the problem.
The 5 simple tips to follow when you can't log in to Nike Training Club are:
Read on to feel the burn!
#1 Uninstall Nike Training Club
Let's start off with something simple – uninstalling the app altogether.
By wiping all traces of the Nike Training Club app from your devices' memory, you might find the solution you're desperately looking for.
Why? Simple.
Whenever we use our favorite apps, there are thousands of background processes that need to be running at the same time for them to work properly. More often than not, this happens without us noticing and that's the end of it. But now and then one or more of these processes can crash due to a bug or a corrupted file.
These events could explain why you can't log in to Nike Training Club or why the platform keeps crashing on you.
A lot of people put this off out of fear of losing their progress, routines, or other information, but there's nothing to worry about. All that data is backed up in the cloud and should be waiting for you after you re-download.
Solution: Here's how you can get rid of Nike Training Club and then reinstall it in order to reload important resources and patch up any bugs:
iOS:
Go to the home screen and press the Nike Training Club icon for two seconds.
Tap on "Remove app". A message will appear, you'll need to select "Delete app".
Go to the App Store and search for the Nike Training Club app to reinstall it.
Android:
Go to the Google Play Store and tap on your profile icon.
Choose "Manage apps & device" and tap on "Manage".
Select the Nike Training Club app and tap on "Uninstall".
Go back to the Google Play Store and reinstall the Nike Training Club app.
#2 Clear Cache & Cookies
Next, let's rule out corrupted cache & cookie files as the culprits.
Depending on how long you've been troubleshooting your own technical difficulties, you might be more or less familiar with these terms. If you are, feel free to move on to the solution, but if you're a newcomer, please read on, so I can explain what's going on.
I'll start with the cache.
I won't go into too much detail, but, in a nutshell, this is where your favorite apps store information such as login credentials, user preferences, training routines, and more. You're probably wondering why this is useful, and the answer is simple – efficiency.
Keeping all this data handy helps Nike Training Club launch much faster when you load it, which can save your day precious minutes.
Now, moving on to cookies, they're developer tools that make your browsing more streamlined and help targeted ads be more accurate, so you're actually shown things that interest you.
As you can imagine, leaving both your cache & cookies alone is usually for the best. But now and then a corrupted file might get accidentally saved within them. This would explain why you can't log in to Nike Training Club, or why you're having trouble with other platforms, like Airbnb.
Solution: If you suspect this to be the source of the problem, your best bet will be to clear both your cache and cookies. Provided that you're using the platform on your mobile devices, the issue likely lies with your cache, and if you're using the browser version, try clearing your cookies first.
Here's how you can do both things:
On your device, go to "Settings"
Select "Apps"
From the new menu, select "Apps" again
Find Nike Training Club and select it
Find "Storage" on the menu
Select "Clear Cache" from the available options
Google Chrome:
Open the browser
Click the Menu button (the three dots in the upper right corner of the screen). Select "More Tools" > Choose "Clear browsing data"
Select "All time" when prompted with a window asking the time range you want to delete data for.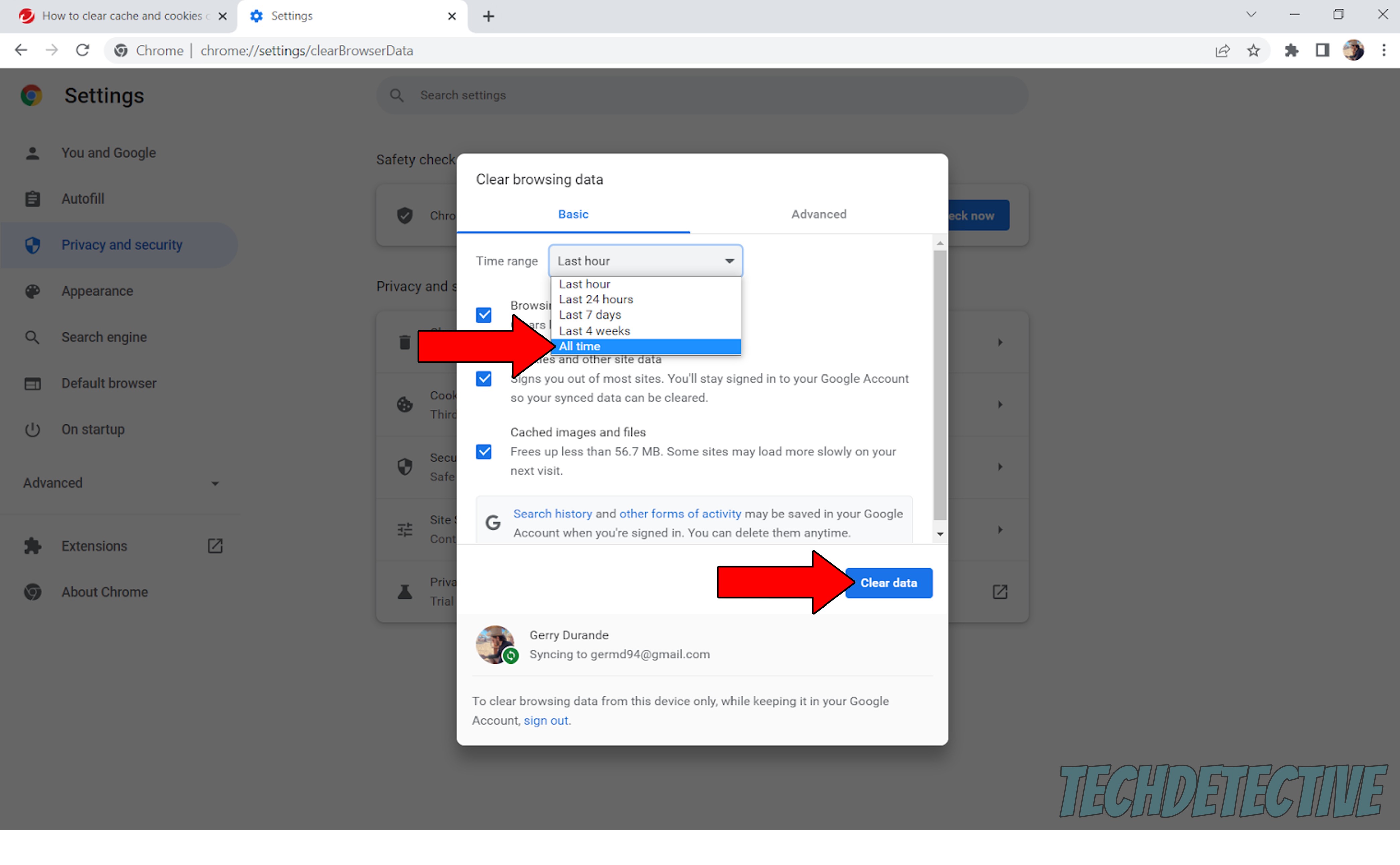 Make sure "Cookies and other site data" is ticked.
#3 Update Nike Training Club
Moving on, let's make sure you have the latest version of the Nike Training Club app installed.
I get that this isn't the most exciting thing to keep an eye out for, but it can save you a lot of headaches over time.
How so? Simple.
Newer app versions are usually designed hand in hand with the latest operating systems on the market, so it stands to reason that they both work best when used together. Moreover, app updates typically contain new and improved features, as well as patches for bugs, so it's in your best interest to have them installed.
Now, in most cases, you don't have to worry about this, as automatic updating takes care of everything. However, the process isn't perfect, and sometimes corrupted files, bugs, or weak networks can get in the way.
In such scenarios, manually downloading and installing the latest Nike Training Club app version should make things better.
Solution: To check whether you need to do some updating, please follow these simple steps:
For iOS:
Open "App Store"
Locate your profile button in the upper right corner of the screen, and tap on it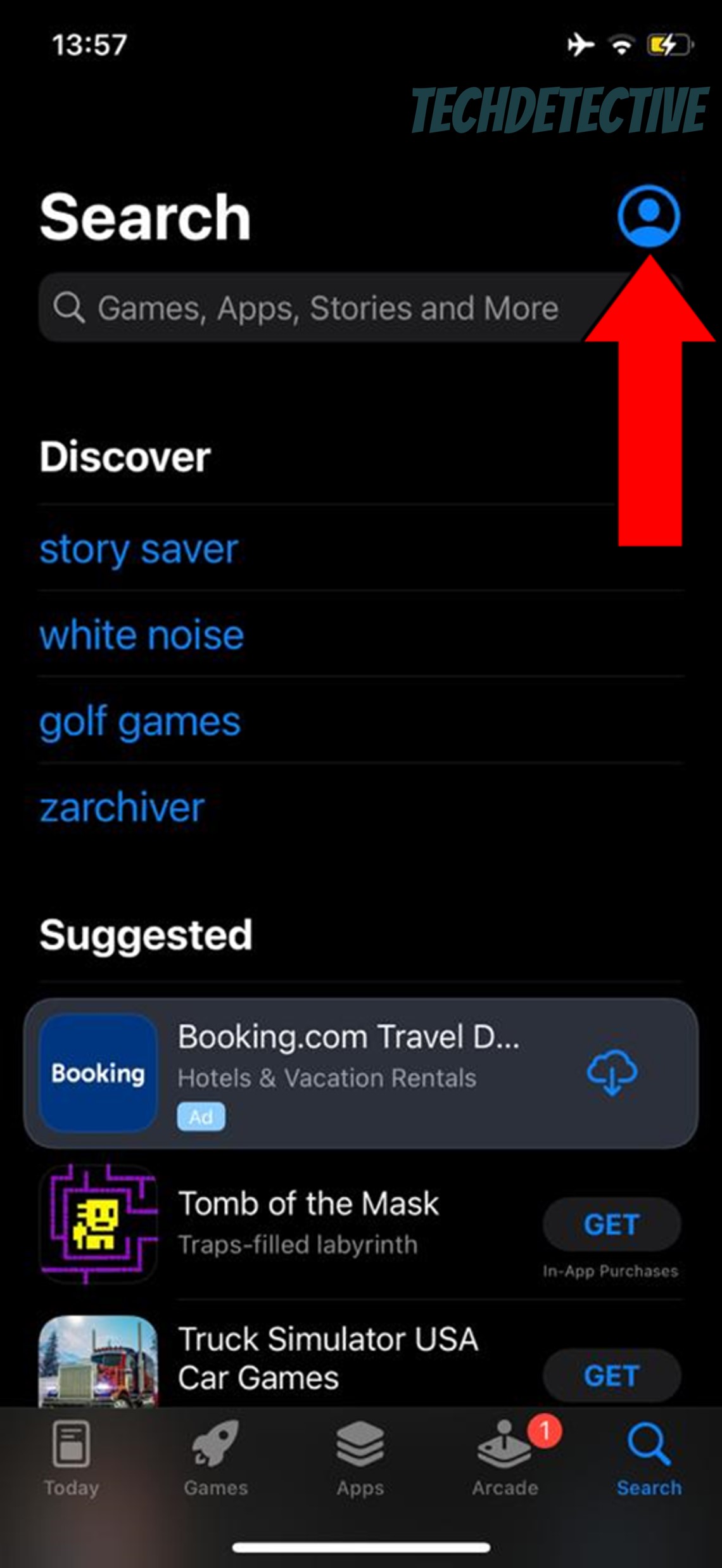 Find the "Update All" button. This should update Nike Training Club if there's a newer version available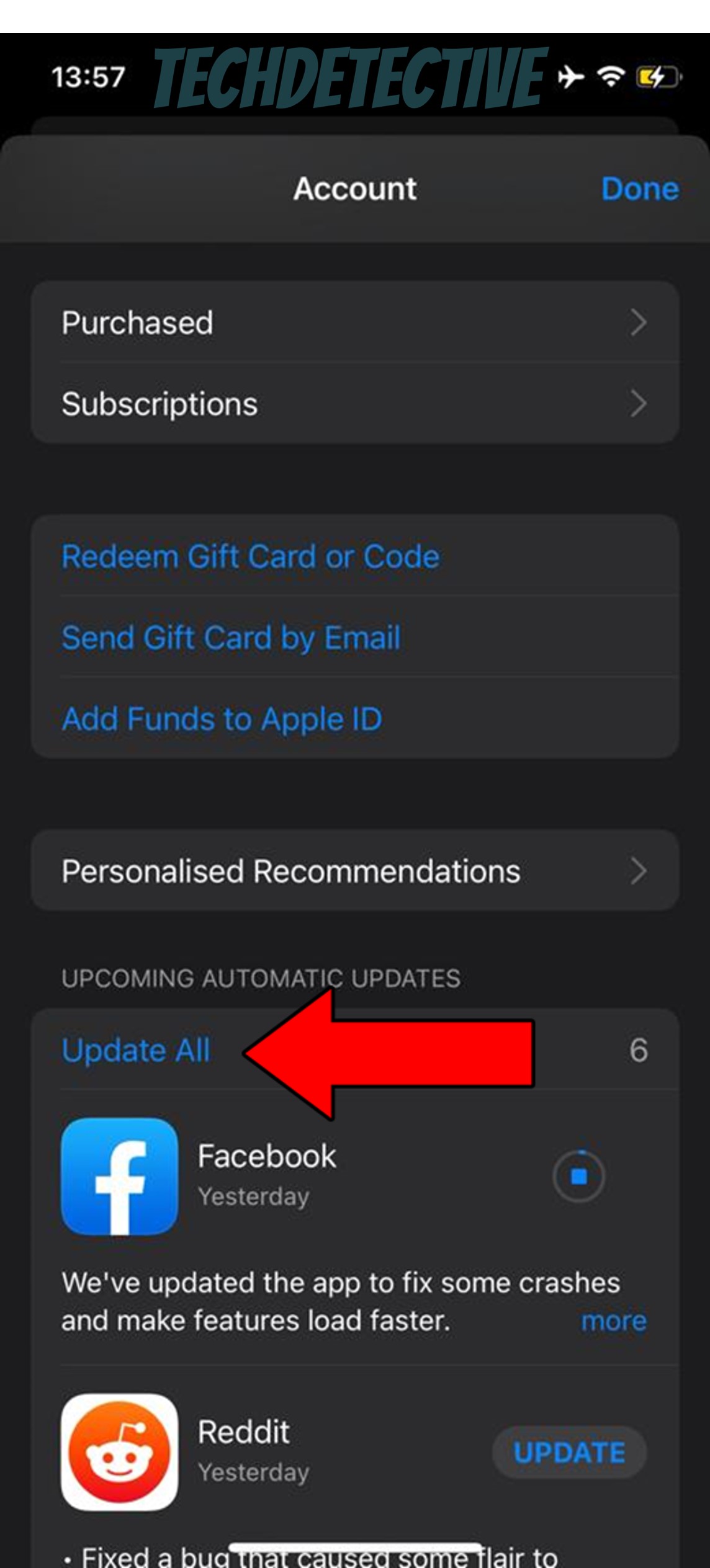 For Android:
Go to Play Store and click on your profile, located in the upper-right corner of your screen
Select "Manage apps & device"
If you just want to update Nike Training Club, select it and update it individually
If you want to update all pending apps, select "Update All"
Wait for the updating process to be completed
#4 Check Your Internet Connection
If nothing has worked so far, there's a chance your connection quality is to blame.
I know this is a little counterintuitive, as the fact that you're reading this article right now might make you think there's nothing wrong with your network. But sometimes diagnosing a bad connection is trickier than you might think.
The Nike Training Club service is not particularly demanding on your network, but some stability is required for it to work properly. Whenever you type in your login information, Nike sends it over to their servers back home, where it's verified and returned.
If the process happens normally, you should have no problems. But if your network is struggling, doing this might not be possible, which would explain why you can't log in to Nike Training Club.
Solution: To solve this, you should first try calling your provider and asking if they're having any sort of coverage issues in your area. Provided that their answer is no, then try restarting your modem and see what happens.
Here's how you can do that in a matter of seconds:
Without unplugging the modem, turn it around so that you can see the back of the unit
Locate the reset button (more often than not, it's not a button, but a small hole with a "Reset" label on it)
Use a paper clip or a thin toothpick to press down on the actual button inside this hole. Hold it down until all the lights at the front of the unit turn on, and then turn off
For a brief moment, all lights on the modem will be off, that's your cue to stop holding down the reset button
Wait a bit and try to log in to Nike Training Club. If your connection was at fault, you should now be able to access the service and get a nice workout session in
#5 Update Your Devices
Let's wrap things up by looking at one last possibility – outdated devices.
A while back, we talked about the importance of keeping your apps up-to-date to ensure they would perform properly, but there's a catch.
You see, although doing that should improve your situation significantly, you won't get to see the full benefits unless you also keep the devices you use your apps on fully updated as well.
As I said before, newer versions are typically designed to work best with one another, so please keep that in mind.
Solution: If you've already updated the Nike Training Club app, here's how you can do the same for your favorite mobile devices:
iPhone and iPad (iOS Systems):
Open the Settings menu and tap on "General".
Tap on "Software Update".
Select "Install now".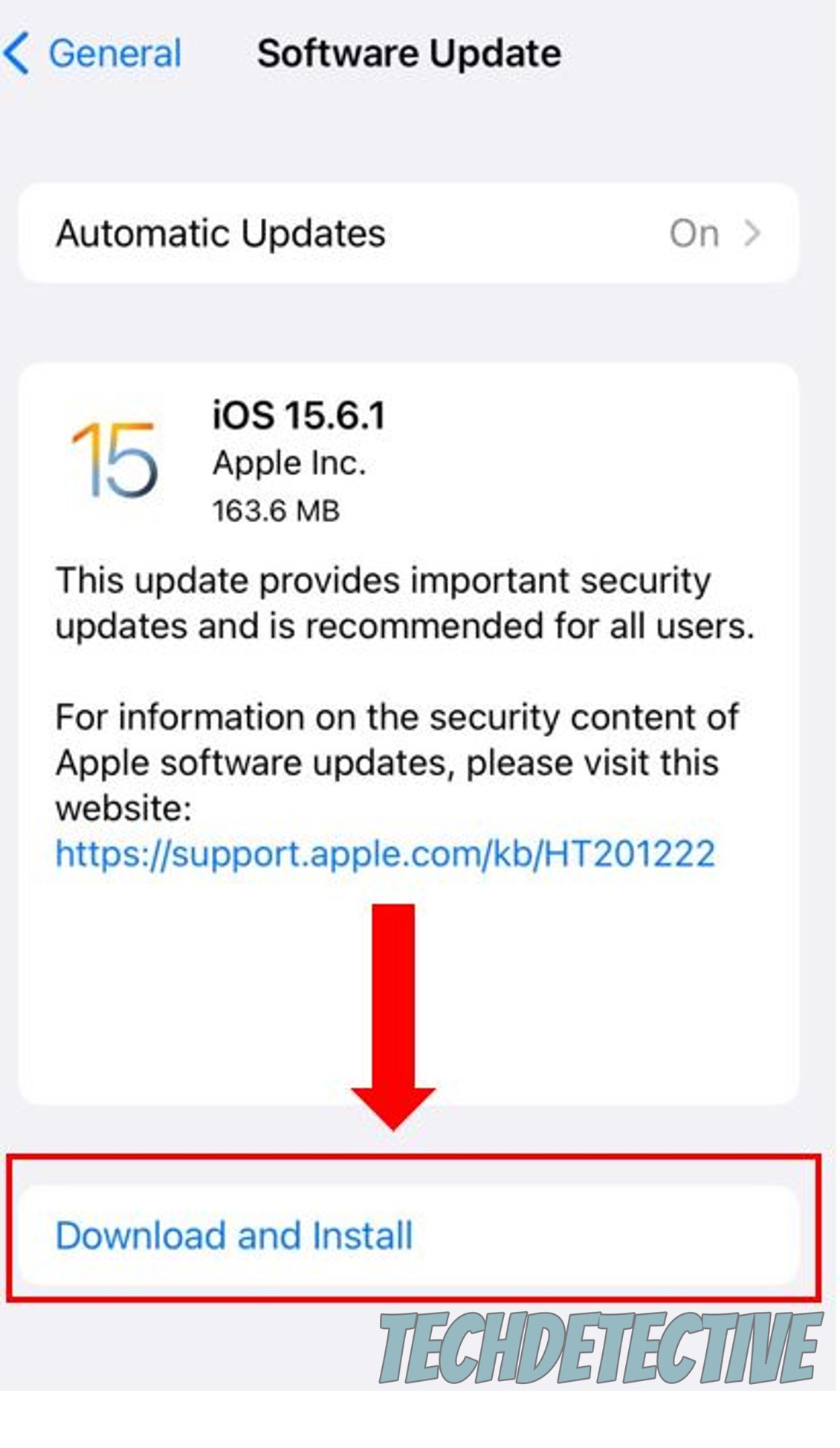 Android Systems:
Open Settings and tap on "System".
Choose "System Update"
Install the latest version.
Conclusion
That about covers it!
Waking up in the morning feeling motivated and determined to get a workout session in is difficult enough. Add a failing Nike Training Club app to that, and you have the recipe for disaster.
Luckily, as you've learned in this piece, addressing most of the common causes behind this is fairly simple and quick. More often than not, you should be able to get everything back to normal by either updating Nike Training Club or clearing your cache & cookies.
Thank you so much for sticking with me all the way to the end. If this article piqued your interest and was helpful to you, it'll make you very happy to know that we upload new content every week. While our latest work comes out of the oven, please check out our already available resources below to become a Tech Detective yourself!
Have a great week.