Are you desperately trying to figure out why Amazon Music's volume keeps getting low?
I'm honestly not surprised! This issue is much more common than you might think, and it kills the mood for several people daily.
I get how annoying it must be to be paying for a subscription you can't fully enjoy because your music is playing at such low volumes. But don't worry, you came for answers, and you won't leave without them. Below, you'll find a list of many easy fixes you can try to solve this problem once and for all.
The 6 simple fixes for when Amazon Music's volume keeps getting low are checking your volume buttons and relaunching, updating, or uninstalling Amazon Music. If that doesn't work, you can also try checking the platform's servers, and checking your Bluetooth connection.
Keep reading to blast your favorite songs through your speakers again!
#1 Check Your Volume Buttons
The first thing I want us to do is to check that your volume buttons are not faulty.
I know this isn't the first thing that comes to mind when you think about the reasons why this could be happening. But in some cases, it has been known to solve the issue.
You see, unless you're really lucky and can afford to replace your phone every time a new model comes out, chances are you've had yours for a while. Personally, I try to wait at least 2-3 years before upgrading, but hey, to each their own.
If you're like me, then considering the possibility that your physical volume buttons are damaged is not the worst of ideas. This could explain your Amazon Music volume keeps getting low.
This is, of course, much more likely if you're also experiencing this issue on other platforms, such as YouTube Paramount Plus, or Facebook.
If so, then disabling your device's physical buttons as volume controls, should do the trick.
Solution: Here's how you can do this on iOS devices:
Open Settings.
Go to "Sounds & Haptics"
Toggle off the switch next to "Change with Buttons"
The process for Android should be very similar.
#2 Relaunch Amazon Music
Sometimes, the answer might be a lot simpler than we make it out to be.
There's always a chance that all you need to do when Amazon Music's volume keeps getting low is close and relaunch it.
This works great because every time we use our favorite apps or devices, there are thousands of background processes running at the same time. More often than not, they work as expected, and we don't notice them. But when they crash for whatever reason, our streaming platforms can start acting weird and some features might become unavailable.
In events like these, it's not unheard of to experience issues, like having the platform play your songs too fast, or not play them at all.
By closing and relaunching Amazon Music, the platform can get rid of anything that's causing problems, and reload important resources from scratch.
This is a universal fix, so if you're ever having a hard time with other platforms or devices, try this and be amazed.
#3 Update Amazon Music
Moving on, let's try updating your Amazon Music app. I know this sounds like a boring chore that you'd rather take a pass on, but sadly, it's essential.
Every time a new update is released to the market, it comes with new features, improvements for existing ones, and patches for experience-breaking bugs. Aside from stating that you clearly don't want to miss out on those, there's also the fact that newer app versions mean older ones are discontinued.
This is not set in stone, but most companies work this way.
Now, this shouldn't normally be something you have to worry about, as there's automatic updating. But sometimes there can be bugs, weak networks, or corrupted files that get in the way. If so, taking care of things manually is the next logical step.
Don't call your hacker friends, though. Doing this is very easy.
Solution: Here's what you have to do on iOS and Android devices.
For iOS:
Open "App Store"
Locate your profile button in the upper right corner of the screen, and tap on it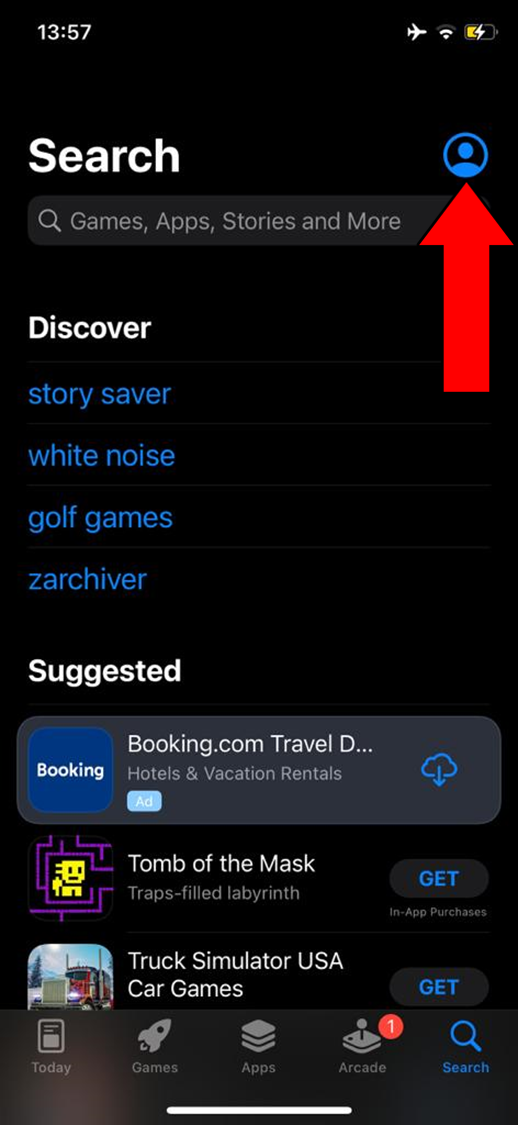 Find the "Update All" button. This should update Amazon Music if there's a newer version available
For Android:
Go to Play Store and click on your profile, located in the upper-right corner of your screen
Select "Manage apps & device"
If you just want to update Amazon Music, select it and update it individually
If you want to update all pending apps, select "Update All"
Wait for the updating process to be completed
If you're asked to confirm that you want to continue with the update, simply agree and wait.
#4 Uninstall Amazon Music
Sometimes, certain corrupted files and bugs are too stubborn and will not go down without a fight. In cases like these, no amount of relaunching or updating will work. Only uninstalling and reinstalling the platform will.
When the source of the issue is deep-rooted, wiping all the app's files from your devices will normally correct most problems and install a "clean" version of them upon re-downloading.
Solution: The specifics for uninstalling apps on different mobile devices may vary, but the broad strokes should be very similar. Here's how this goes on iOS systems:
Locate "Amazon Music" on your Home Screen
Tap and hold on the app until you get a list of options, and then select "Remove App"
3. Confirm you want to delete it
Once this is done, try reinstalling the platform by following the same steps you did the first time you downloaded it.
#5 Check the Platform's Servers
Next, let's make sure the platform's servers are doing ok.
You might already know what these are, but if you don't, I'm more than happy to explain them to you. Servers are tech equipment that store your favorite songs, manage user traffic, and sync/back up a company's data.
They're a key part of any organization, and as such, the people in charge of improving them work very hard to shield them from most potential threats. And while modern servers are way ahead of their predecessors, they can still be affected by some things.
The most common culprits of server downtime are coding bugs, short circuits, and bad hard drives. Any of these events could easily explain why Amazon Music's volume keeps getting low.
Solution: Not a lot of people know this, but you can check the real-time status of the platform's servers in a couple of clicks.
Here's how:
Open the search engine and type "Is Amazon Music Down?", then hit Enter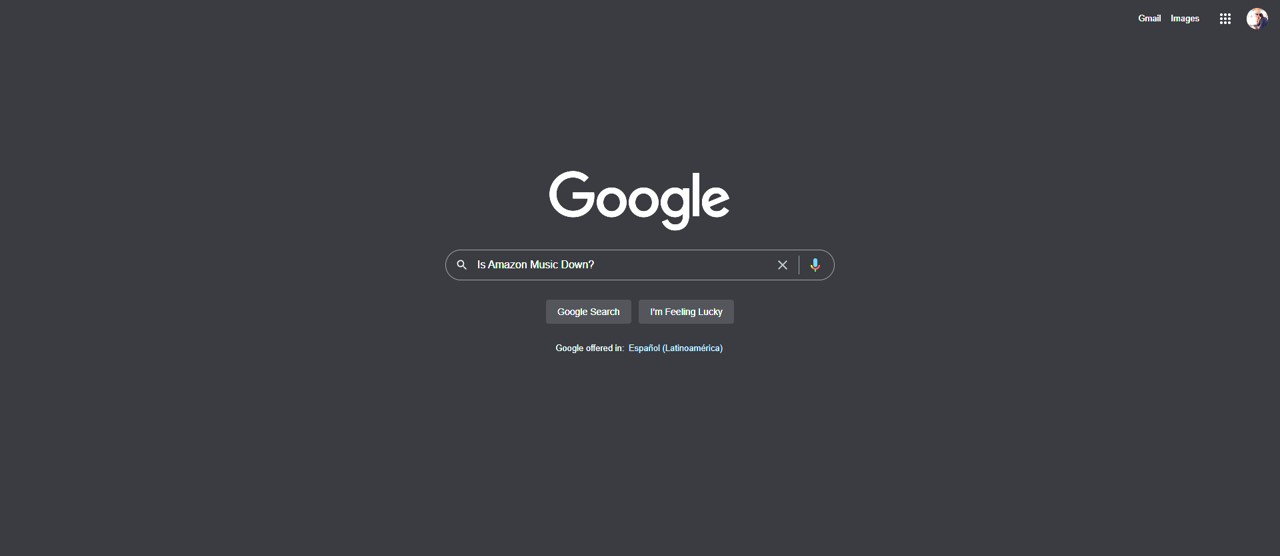 Locate "Downdetector" on the search results, and click on it (or click on this link: https://downdetector.com/status/amazon-prime-music/)
Once you've entered the webpage, you'll see a bunch of data, and a large graph

If you see any signs of the platform's servers being down, there's sadly nothing you can do about it. But I wouldn't lose any sleep over it. Amazon Music's IT department is well-prepared to deal with issues like these, so the technical difficulties you're having shouldn't last longer than a day.
#6 Check Your Bluetooth Connection
Last, but not least, let's check your Bluetooth connection.
As you may know, this has been the go-to for most mobile devices and wireless systems since 2001. Without this technology, pairing our phones to our cars or favorite home speakers would be impossible, or at least much more complicated.
And while this connection method is a great advantage in most scenarios, sometimes it can also cause a world of trouble. Just like any other man-made technology out there, Bluetooth can fail, resulting in audio artifacts including songs that are played too fast, stuttering audio, and low volumes.
Moreover, there's also the chance that your phone's volume might be turned all the way up, but your speaker or car radio controls are set almost to complete silence. Keep in mind that, in most cases, even when paired, your devices will have separate volume sliders, so look out for this.
Solution: The best way to tell whether your Bluetooth connection is to blame is by turning it off and test your Amazon Music volumes. Here's how you can do it on Android and iOS devices.
For Android:
Please note that the process may vary depending on your phone's model.
Swipe down from the top of the screen.
Locate the Bluetooth icon on the Status Bar.
Turn "Bluetooth" off.
For iPhone X and later:
Access the Control Center by sliding your finger downward from the upper right corner of the screen. (Please note that if you have an iPhone SE, 8, or earlier, you'll need to slide your finger upward from the bottom of the screen)
Tap the Bluetooth icon to turn off Bluetooth temporarily.
If Amazon Music's volume no longer keeps getting low, there's the answer.
Conclusion
That about sums it up!
I know how intimidating it can be to try to figure out what's wrong with your favorite platforms. But as I hope you've learned in this piece, more often than not, finding and implementing the solution is much easier than it seems.
Remember that, when in doubt, double-checking the status of Amazon Music's servers, and turning your Bluetooth off for testing are great starting points.
I really appreciate you sticking with me all the way to the end. If you found this article helpful, you'll be very happy to know that there's new content to learn from every week. While we're hard at work, why not become a Tech Detective yourself by checking our currently available resources below?
I wish you all the best.