Are you starving and the McDonald's app keeps logging you out?
I'm really sorry to hear that! Having your favorite foods delivered to the comfort of your home is one of the most significant advantages of the 21st century. But when you start encountering one difficulty after another, your feelings around this can quickly change.
I know how annoying it can be to feel your stomach gurgle in hunger only to be constantly kicked out of this food service for no apparent reason. But don't worry, I've got the answers you're looking for.
Below, you'll find a list of many things you can take a look at to solve this problem permanently.
The main 6 things you want to check when the McDonald's app keeps logging you out are its servers, cache, version, and your email. If that doesn't work, you can also try updating your devices and looking at your internet connection.
Keep reading to feast and forget all about this!
#1 McDonald's Servers are Down
First, I'd like to start off by making sure everything's ok on McDonald's end.
If you are familiar with servers and what they do, feel free to move on to the solution. But if this is your first time hearing about them, read on, as this will be very interesting for you.
In their basic form, servers are tech equipment that store vital information, back up data in the cloud, and manage user traffic. This guarantees that you'll get a great service regardless of how many people are using the app at the same time.
Servers are the backbone of most modern companies, and as such, there are engineers who are tasked with maintaining and improving them as often as possible. Throughout the years, they've done a great job, as servers these days are almost bulletproof. But there are still some things that can affect them.
Threats like overheating, coding bugs, current variations, and black-hat hackers can cause a world of trouble and might explain why the McDonald's app keeps logging you out or why you can't log in at all.
Solution: To confirm or rule out server failure as the culprit, you must check the live status of the service.
Here's how to do it in a couple of clicks:
Open the search engine and type "Is McDonald's Down?", then hit Enter
Locate "Downdetector" on the search results, and click on it (or click on this link: https://downdetector.com/status/mcdonalds/)
Once you've entered the webpage, you'll see a bunch of data, and a large graph
If you determine that there's actually something wrong with McDonald's servers, there's not much you can do except wait. Be patient and let the platform's IT department handle things.
In most cases, everything should be back to normal within a couple of hours.
#2 The App's Cache Is Corrupted
Next, let's check the app's cache. Provided that you don't know what I'm talking about, here's a quick explanation.
An app's cache is like a storage facility. In it, you can find resources, such as login credentials, images, previews, user preferences, and more. All this data is loaded onto your devices the first time you launch the McDonald's app, and is then kept handy afterward to get quicker launches.
More often than not, leaving your cache alone is for the best. But occasionally, a file within it can become corrupted and start causing the platform to act strange. Events like this would easily explain why the McDonald's app keeps logging you out, or why you're struggling to place an order successfully.
Assuming that happens, you're better off clearing it.
Solution: I know this might sound like a job for your neighborhood's hacker, but relax! The process to do this is actually super simple. To paint you a picture, here's how it goes on Android systems:
On your device, go to "Settings"
Select "Apps"
From the new menu, select "Apps" again
Find McDonald's and select it
Find "Storage" on the menu
Select "Clear Cache" from the available options
#3 The App Needs Updating
I know how the idea of keeping an eye out for app updates can sound tedious, but trust me – it's one of the most efficient ways to prevent technical difficulties down the line.
Why? I'm glad you asked.
You see, updates are typically packed with new and improved features for an app, as well as fixes for bugs that might be making users struggle. Moreover, the birth of a new app version means the demise of the oldest one, and this is mainly done for budget and storage purposes.
Now, there's a good chance that you don't have to worry about this, as automatic updating usually takes care of this process. But now and then, a bug, a weak network, or even a system glitch can prevent this from happening.
In that scenario, manually downloading and installing the latest McDonald's app version should do the trick.
Solution: Here's how to double-check whether you have any pending updates:
For iOS:
Open "App Store"
Locate your profile button in the upper right corner of the screen, and tap on it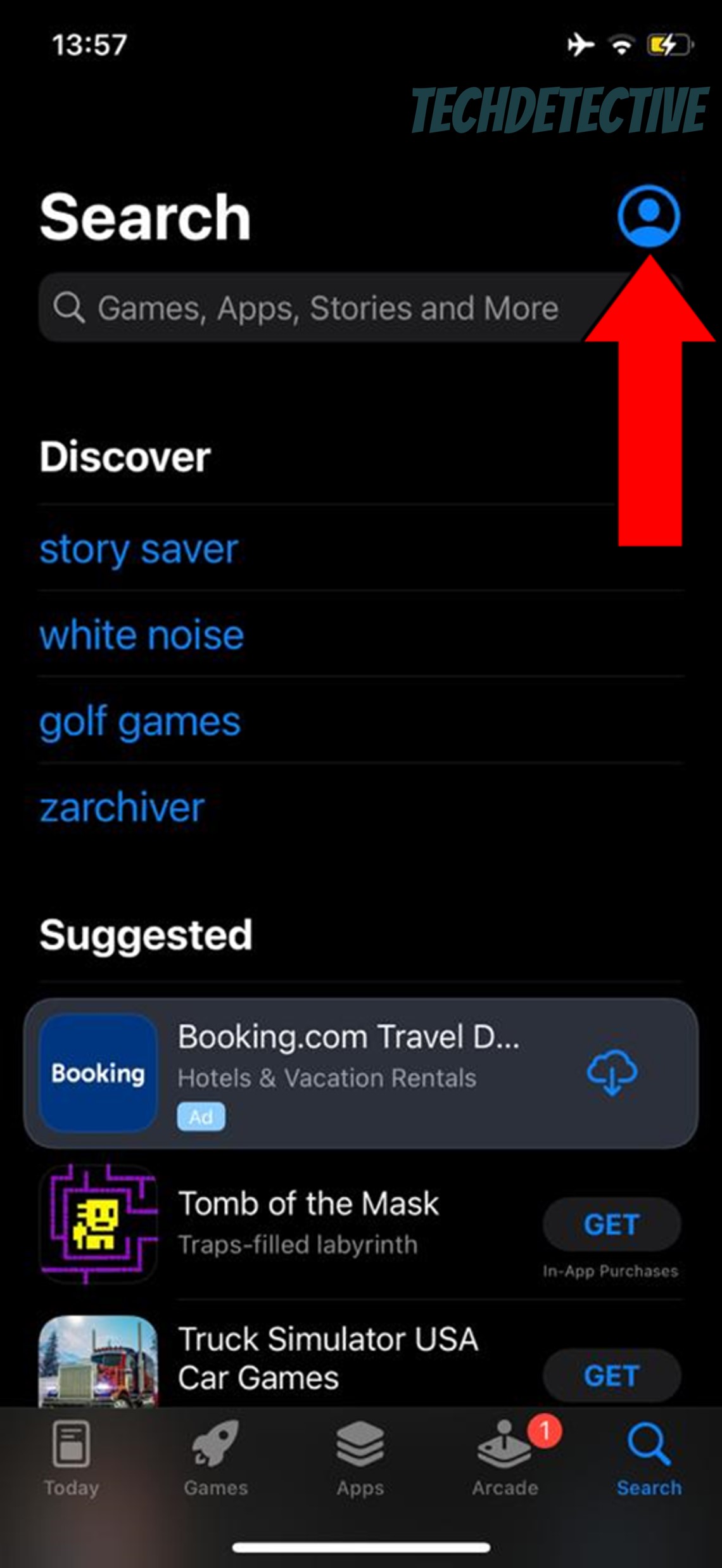 Find the "Update All" button. This should update McDonald's if there's a newer version available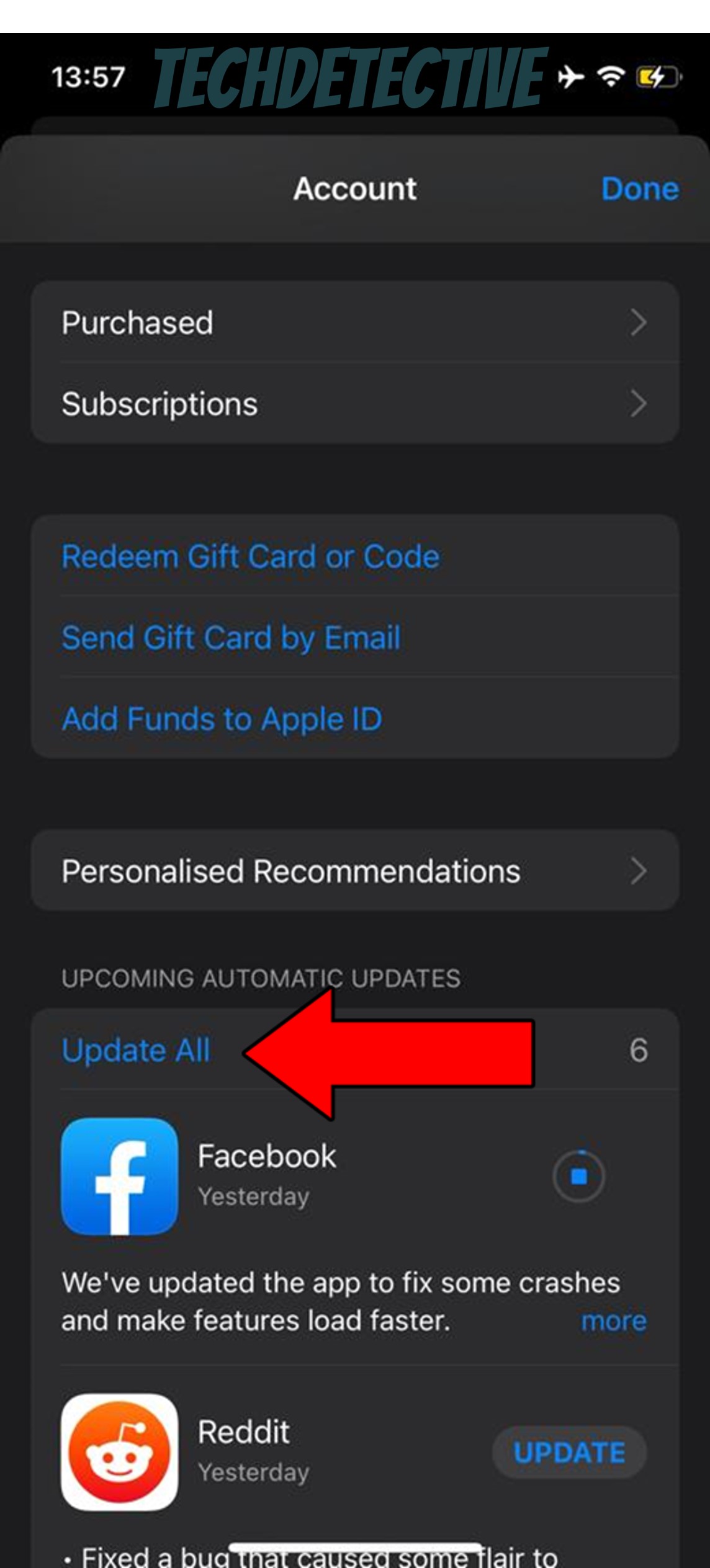 #4 You Haven't Verified Your Email
This one is so simple, yet many people seem to miss it.
Just like any other service out there that saves payment information, the McDonald's app needs to be very careful with your safety. Verifying your email after creating your account is one of the best ways to do it.
By confirming your identity, the platform can protect your privacy. This is typically done by emailing the address you typed when registering, and all you have to do is look for the message and confirm.
However, this is sometimes easier said than done.
In some cases, the email might be sent to your Spam folder, or it might take a while to arrive, tricking you into thinking it never will. And even when this doesn't happen, you might also just forget.
After all, life can get super hectic.
If this happens, it shouldn't come as a surprise that the McDonald's app keeps logging you out, as it's trying to protect the information you've already entered.
Solution: The good news is that fixing this is really simple. Just log into your email and look for a message from McDonald's. If you can't find it in your main Inbox, try the Junk or Spam folders.
Once you've located it, click on "Continue". This will verify your account and should stop the issue from happening again.
#5 Your Devices are Outdated
Previously, you learned the importance of keeping your apps running on their latest available version. And while this can greatly improve the situation, you won't see the full benefits unless your devices are in the same condition.
How so? Because most app updates are specifically designed to work with the latest operating system versions available.
Now, don't panic. Just as it happens with the app, your devices are configured to keep themselves updated automatically. But if any of the issues mentioned before should arise, you'll have to take things into your own hands again.
Solution: Here's how to quickly check your operating system version and update it if necessary:
iPhone and iPad:
Open the Settings menu and tap on "General".
Tap on "Software Update".
Select "Install now".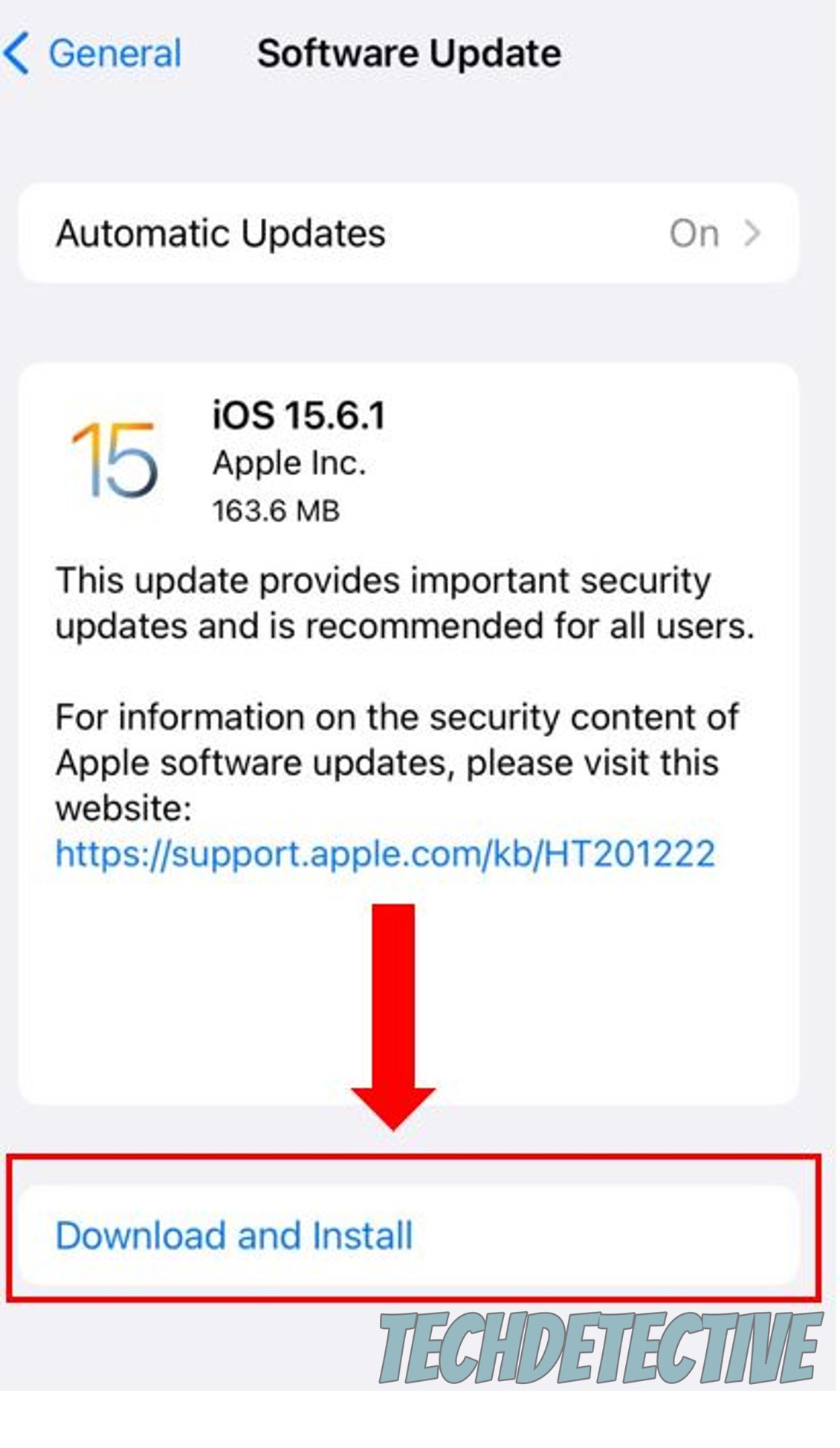 Android:
Open Settings and tap on "System".
Choose "System Update"
Install the latest version.
Windows PC:
Go to Settings and click on "Update & Security".
Select "Windows Update".
Click on "Check for Updates" to start updating your device.
Mac:
Click on the Apple icon at the top of your screen.
Select "System Preferences".
Click on "Software Update". Then, select "Update Now".
#6 Your Internet Connection Is Failing
Lastly, let's take a quick look at your internet connection.
I know you might be thinking that you wouldn't be able to read this if your network was struggling. But believe it or not, you might still be able to Google search and text while also noticing that the McDonald's app keeps logging you out.
And there's a simple explanation for this.
You see, in order to keep you signed in, the app sends your credentials (username & password) over to the servers in their head offices for verification. Once they have confirmed they're correct, they message the app back and grant you access. This normally happens without too many problems, but if your signal strength is weak, this process might not take place correctly.
Solution: This might be an error on your provider's end or on yours. First, try calling them to see if they're having coverage issues in your area and if they're not, then resetting your modem might help.
Never done that before? No worries, please follow these simple steps:
Without unplugging the modem, turn it around so that you can see the back of the unit
Locate the reset button (more often than not, it's not a button, but a small hole with a "Reset" label on it)
Use a paper clip or a thin toothpick to press down on the actual button inside this hole. Hold it down until all the lights at the front of the unit turn on, and then turn off
For a brief moment, all lights on the modem will be off, that's your cue to stop holding down the reset button
Wait a couple of minutes and try ordering something. If your connection was to blame, you should now be able to get your favorite food delivered
Conclusion
Having the McDonald's app keep logging you out can be a nightmare. Especially if you're starving and a bad mood is setting in.
Luckily, I hope this piece has helped you see that, in most cases, simple actions, like updating the app and checking its servers can go a long way.
Thank you so much for sticking with me all the way to the end. If this article was helpful to you, it'll make you very happy to learn that we upload new content every week. While our latest work comes out of the oven, please check out our other resources below to become a Tech Detective yourself.
Have a wonderful week!