Are you trying to figure out why your Apple TV is stuck on the Apple logo?
I know, not being able to enjoy your Apple TV can be really annoying, especially when you've paid a hefty amount of money for it.
This is a known issue, but if you have a spare 10 minutes and aren't afraid to roll up your sleeves, then you're in the right place to leave this situation in the past.
Follow these 4 simple fixes to stop your Apple TV from being stuck on the Apple logo:
Keep reading to solve the issue!
#1 Restart Your Device
Your Apple TV offers incredible features. However, I'm sure you'd agree that sometimes its performance issues can be really annoying.
But the good news is that these may potentially be fixed without having to contact Apple's support team.
Restarting your device has multiple benefits. You see, by doing this, you'll be able to get rid of a frozen screen, unload your RAM, and improve your device's performance.
Try these easy-to-follow steps to restart your Apple TV:
Press and hold the Menu (1st generation remote) or back (2nd generation remote) and the Control Center (TV icon) buttons on your remote. If you have an aluminum or white remote, press the Menu and Down buttons.
Wait until the lights on your Apple TV begin to flash.
You can also try restarting your device by unplugging your TV and Apple TV box from the power source. Then, wait 10 or 20 seconds and plug them back in.
Tip: This fix can also solve buffering or disconnecting issues.
#2 Check Your Power Cord and Wall Outlet
If your device is still stuck on the Apple logo, chances are your TV isn't getting enough power supply. This can easily happen if your power cord is damaged or if there's a problem with your wall outlet.
To check if that's the issue, try unplugging your Apple TV from the power outlet and plugging it into another one.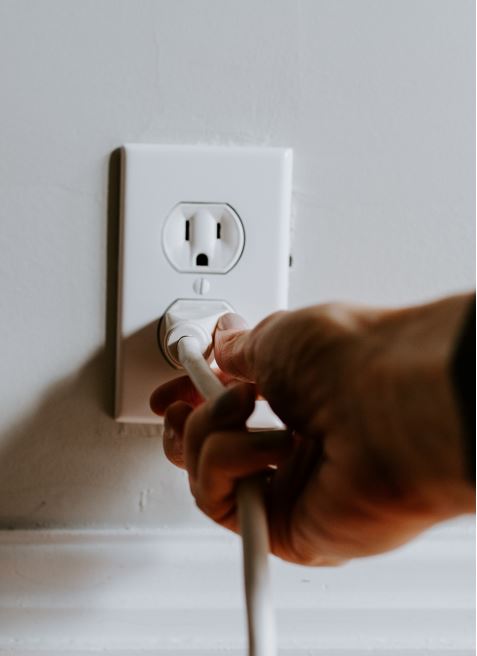 If the issue persists, please make sure that your power cord is properly connected to your device.
Assuming that your device is still stuck on the Apple logo, the power cable might be to blame. If you have a friend that owns the same Apple TV as you, please ask them if you can borrow their power cord and try using it with your device.
If you stop having issues with the borrowed cable, the answer's clear. Your cable's damaged, and you'll need to replace it.
#3 Change Your Resolution
If the fixes above didn't do the trick, keep reading.
Many people have found that changing their Apple TV's resolution solved the issue, so it's worth giving it a try.
To do it, you'll just need to:
Hold the Menu and Volume Down buttons on your remote for six seconds.
Your Apple TV will switch to a different resolution every 20 seconds.
When you see a picture on your screen, select "Ok" to change your Apple TV's resolution.
Once you've completed the steps above, you should be able to skip the Apple logo and enjoy your movie night uninterrupted.
#4 Reset Your Apple TV
If you've tried the three fixes above, but your Apple TV is still stuck on the Apple logo, it's time for us to factory reset it.
By doing this, you'll return your device to the condition it was when you bought it, and you'll be able to delete unnecessary data and solve any major errors.
Although resetting your Apple TV has multiple benefits, you'll lose your personal information.
I know this is the last thing you wanted to hear, but if you write it down and keep this list somewhere safe, you'll be able to remember your login credentials and other data without further trouble.
The easiest way to reset your Apple TV is by going to the Settings menu. However, if your screen is stuck on the Apple logo, you'll need to use your computer.
Follow these quick steps to do it:
Turn on your PC or Mac.
Connect your Apple TV to your computer with the original USB cable.
Open iTunes and click on your Apple TV icon.
Go to "Summary" and select "Apple TV".
Click on "Restore Apple TV".
Conclusion
Hopefully, with the help of the fixes above, you'll be able to skip the Apple logo and enjoy your movie night uninterrupted.
If you take anything away, let it be that on numerous occasions, the easiest way to unfreeze your screen is by restarting your device, checking your power cord and wall outlet, changing your resolution, or resetting your Apple TV.
Thank you so much for sticking with me all the way to the end. If you ever experience a different problem while trying to use your Apple TV, please make sure to check out our content. You'll find multiple fixes for frustrating tech issues.
Have a great day!