Are you stuck trying to clear your "Continue Watching" or watch history on HBO Max?
You're not alone! A lot of people quickly become annoyed by this little list on their menu, as it can start taking up a lot of space. Don't you hate it when a feature becomes an inconvenience?
Well, we do too, and that's why we want to help you out.
Below, you'll find the simplest method to get rid of your "Continue Watching" catalog. I'm sure you'll be surprised at how simple and fast it is.
Ready? Let's get to work!
When the Convenient Becomes Inconvenient
At first, having all the titles you're currently watching on HBO Max show up on the main menu can seem like a quick way to resume your streaming marathons. But as the shows pile up, it can become harder to find the one you're looking for.
And this gets even worse when you accidentally select a show you didn't even want to watch, as you're now stuck having to see it every day as an option.
All the more reason to be careful with your choices, huh?
The good news is that getting rid of this intolerable list and your watch history is very easy and almost instant. Let me show you how to clear your main menu, and enjoy an uncluttered interface once again!
Deleting Your Continue Watching List
Nobody likes a crowded interface. Streaming platforms are designed to be intuitive and appealing to the user's eyes, so having a million shows appearing on the main menu and cluttering things up is a nightmare.
Here's how to get rid of your Continue Watching list:
Launch HBO Max on your PC (you can do this on any other streaming device, but this is the simplest way to go)
Locate your "Continue Watching" list
On the right side of the title, you'll see a tiny arrow pointing right, click on it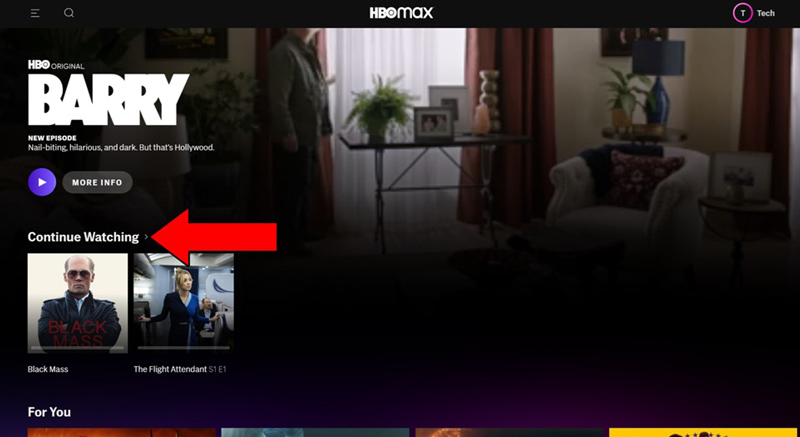 From the menu on the new screen, select "Edit" on the right-hand corner of your screen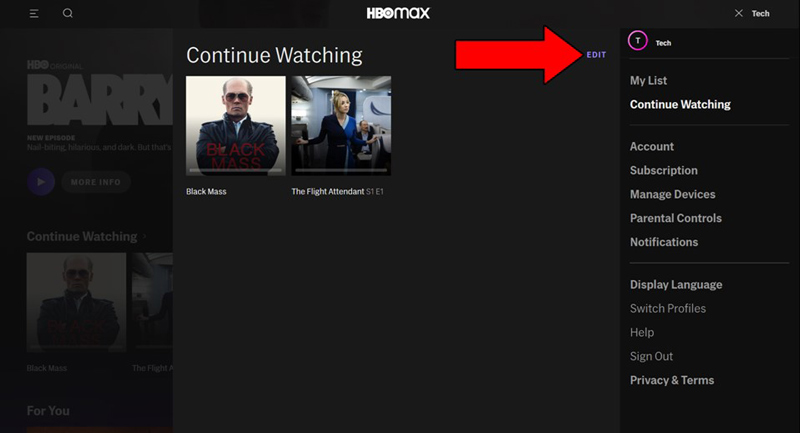 Select "CLEAR ALL" if you want to delete all items from the list or click on the cross icon on each title to get rid of them individually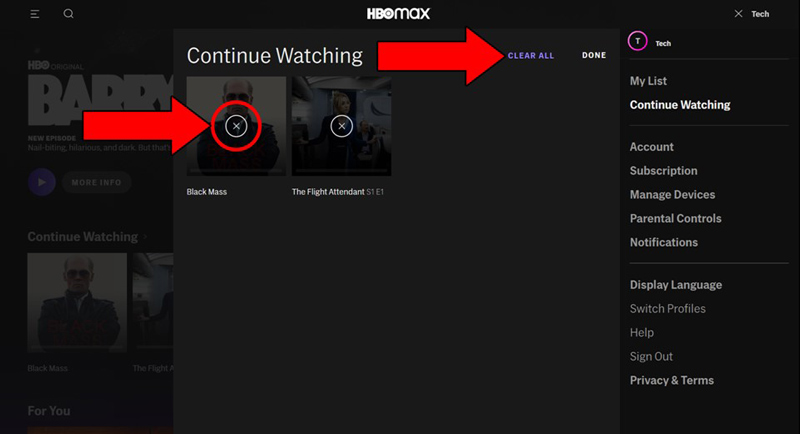 That's it. I told you it was a walk in the park!
Conclusion
One of the most important features of a streaming platform is its ease of use.
No matter how great the content it offers is, if you can't seamlessly navigate between titles, clear your "Continue Watching" list, or Rewind and Fast Forward, the experience will be disappointing, and you'll likely cancel your subscription within a month.
Luckily, as I hope you've learned in this piece, getting rid of your "Continue Watching" list is not only extremely simple but also nearly immediate. Whether you only want to delete some titles or get rid of the entire catalog, the process should be faster than brewing coffee.
The more you know, huh?
Thank you so much for sticking with me all the way to the end. If you found this article helpful, you'll be glad to know that we upload new content weekly. Make sure to check out all our other wonderful resources below and become a Tech Detective yourself!
I wish you all the best.